The safe choice
With clothes and jewelery from Fadeless, you can express yourself in a completely unique way. Over 4,000 other customers have boosted their outfit, should yours be taken to the next level too?
See selection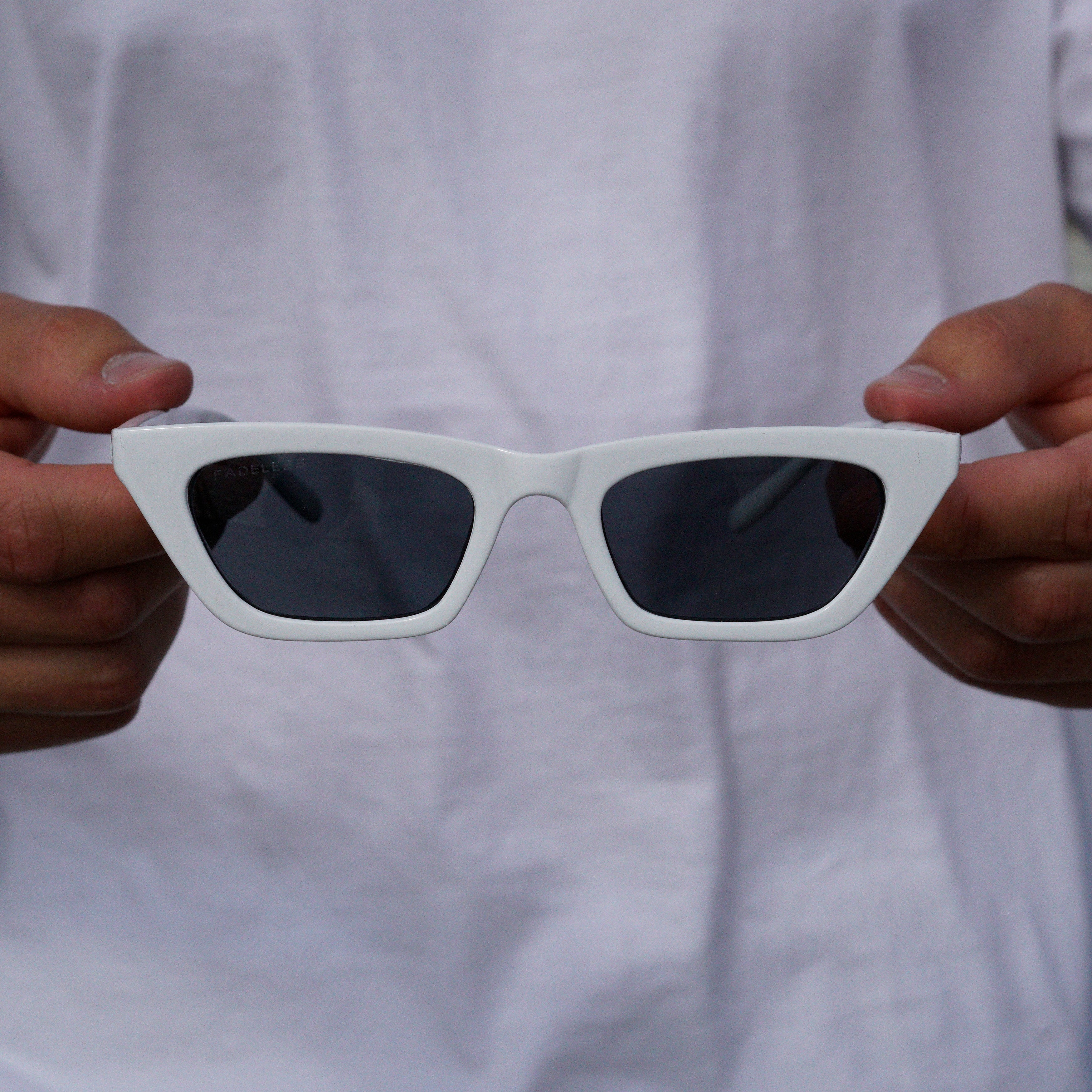 Trending now
Get ready for summer! Designed with a focus on style, functionality and durability, our sunglasses are perfect for summer. Use the sunglasses for the beach, the city or the private party.
See selection
Without necklace
With necklace
How long is the delivery time?

If you order before 12 noon every weekday, we will send the package the same day. We send the package with GLS. In collaboration with GLS, we estimate same-day delivery.
How is the fit of your cargo pants?

Our popular cargo trousers with stretch in the waist are the perfect choice for you who want both style and comfort in your everyday life. Use our size guide to find your size.
What materials are your pants made of?

✓ 95% Cotton & 5% Elastane

✓ Elasticity in life

✓ Extremely durable trousers
How is the fit of your jewelry?

Necklaces from Fadeless come in a length of 55 cm. The necklace is 2.4mm thick, while the included pendant measures 15-25mm in length and 10-20mm in width.

Chains from Fadeless are 48cm in length, 3mm thick, which makes them perfect to style with our necklaces.

All bracelets and rings from FADELESS are adjustable in size. All bracelets can be adjusted between 17 - 20 CM.

Necklaces, rings and bracelets can be used to style any outfit, regardless of whether you are wearing your stylish outfit or your relaxed outfit.
What materials are your jewelry made of?

Fadeless jewelery is made of 316L stainless steel of the highest quality. This material is extremely durable. The material is resistant to sweat, water, perfume and sun. All our jewelery has gone through a lengthy production process, including polishing and PVD treatment. Your future piece of jewelry will not lose color and shine over time.

We are confident in our range, and therefore have a quality guarantee on all our jewellery. In practice, this means that if your jewelery loses color - we will send a new one, clean and free. All jewelery is handmade. The jewelery has gone through a long testing process, this process has aimed to create jewelery that can be used throughout life. All our jewelery is designed in Denmark.
Depending on the order in question, we have the option of canceling a placed order or helping with a change of the delivery address. Contact our live chat or our e-mail info@fadeless.dk
How do I exercise my right of return?

If you wish to make use of your right of return, you must use our return portal. Shipments outside our return portal are not accepted.
Find the return portal here.
We offer all customers a free exchange, to start an exchange you must use our exchange portal here .